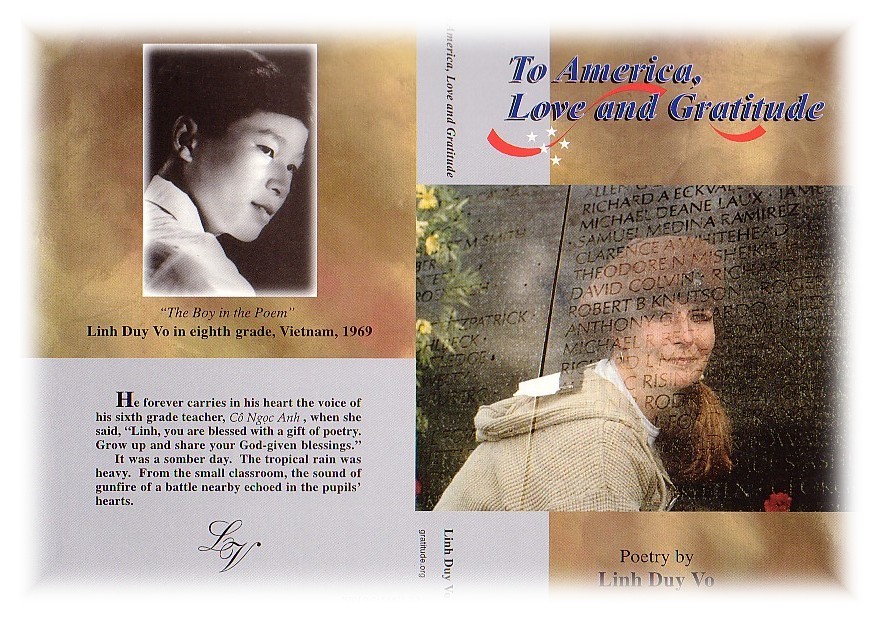 "The Girl in the Wall", photographed by Linh Duy Vo, Veterans Day 1998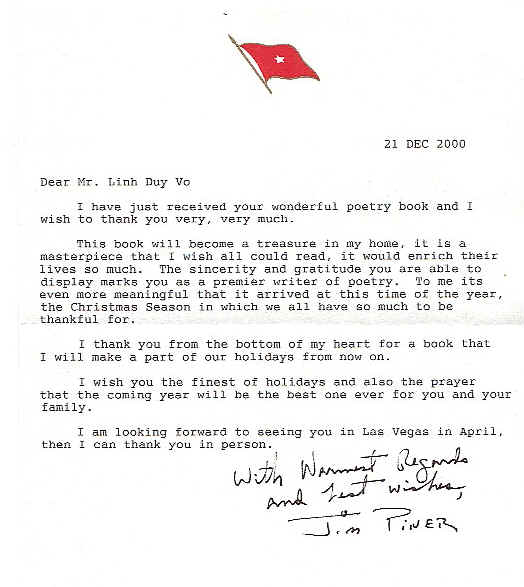 "The Boy in the Poem", photographed by Linh Duy Vo, Thanksgiving Day 1987

"America has given me a homeland," says poet Linh Duy Vo. "For that I am indebted. And I will live the rest of my life honoring my Vietnam veteran, my Dear Daddy." --Tom Hennessy, Staff Columnist, The Press-Telegram, Long Beach, California - Sunday, February 28, 1999. Linh Vo: Walking, talking Vietnam memorial

He earns a living by working at a hospital, Rancho Los Amigos National Rehabilitation Center, Downey, California, Los Angeles County Health Services Department.

He is blessed with a mission in life of being a poet for our American veterans who have been there, Vietnam, done that, for Freedom and Liberty, for others and himself. They are the very brave American soldiers who are guarding America's land, air and sea around the clock for our own existence...

"This book will become a treasure in my home. It is a masterpiece that I wish all could read, it would enrich their lives so much. The sincerity and gratitude you are able to display marks you as a premier writer of poetry." --General Jim Piner (Ret.) December 21, 2000

"I challenge you to read Linh Vo's book 'To America, Love and Gratitude' and not moved by it." --Downey Patriot's editor John Adams

Voco Publishing Ltd.
ISBN: 0-9654498-0-7 ISBN: 0-9654498-2-3


© Copyright by Linh Duy Vo. All rights reserved.